Thankful Festival Offer
2019
Within promotional period, New Customers may enjoy the following offer for renting mini storages in designated branches just by completing simple steps on Facebook:
(1) Prepaying for 3 to 5 months – 15% off
(2) Prepaying for 6 to 12 months – 32% off
Limited Offer! While stock lasts!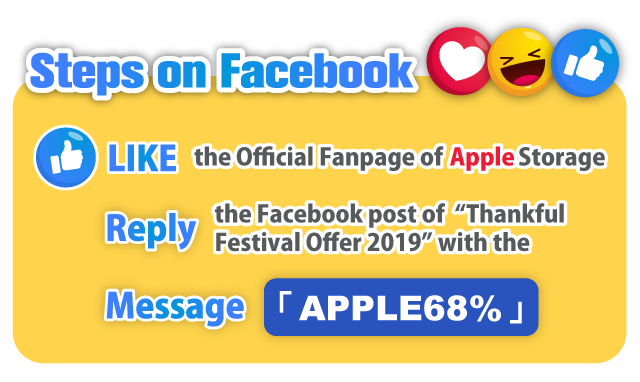 Apple Storage will send an "Offer Code" to customers by private message. Customers may enjoy the offer by presenting the Offer Code when renting mini storages.